I decided to take a closer look at this problem.
I used Process Monitor to analyze what exactly happens after saving the file I mentioned earlier.
Here are the results when error: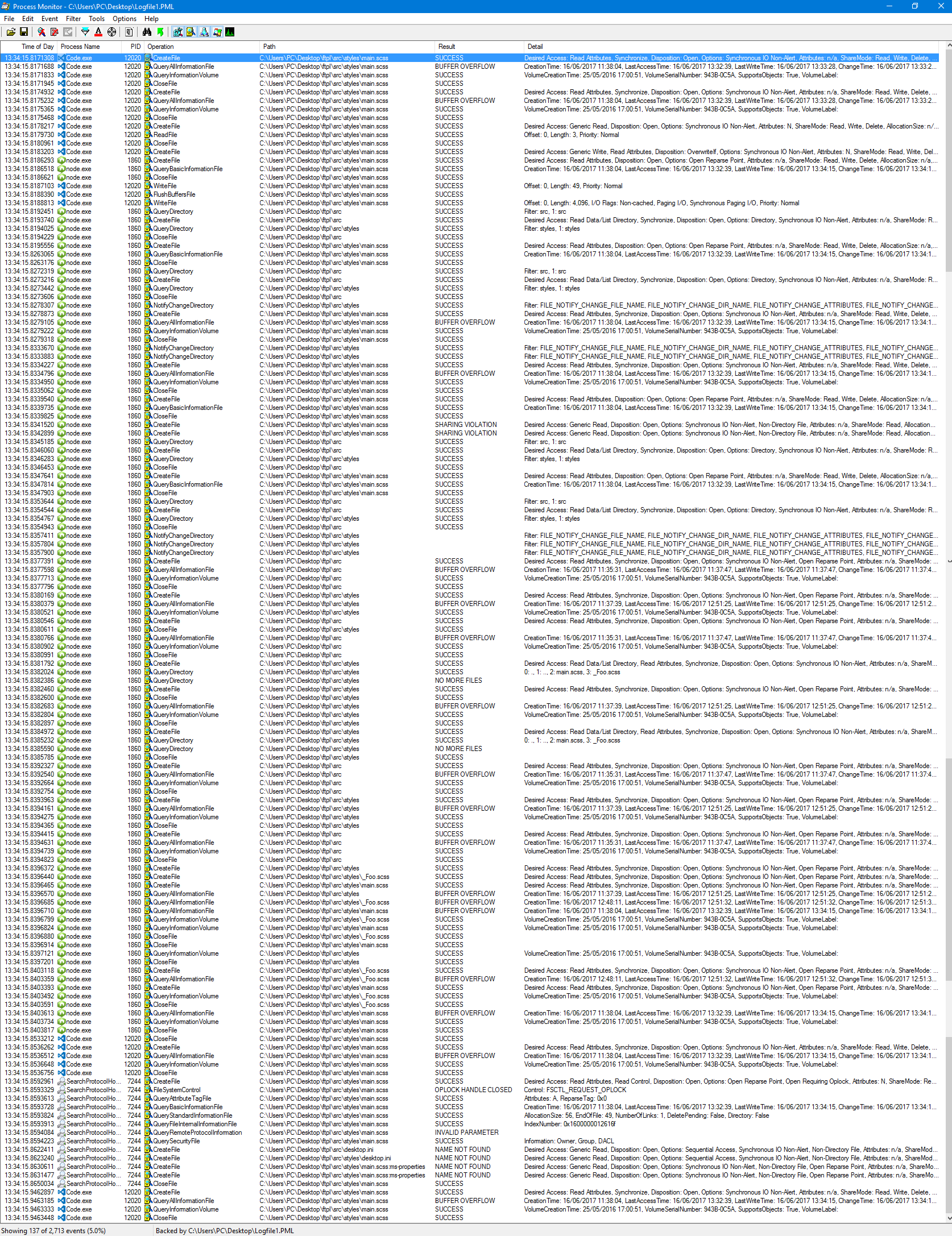 It seems that when a file is saved, sometimes VS Code does not keep up closing the file, while chokidar already triggered node-sass's job.
And this is a capture log when the file is processed without errors:

In both cases, only files from src and dist directories were captured.
Watcher code used for test::
// filename: development.js
var chokidar = require('chokidar')
var fs = require('fs')
var path = require('path')
var sass = require('node-sass')

var srcDir = path.resolve(__dirname, "../src")
var distDir = path.resolve(__dirname, "../dist")

chokidar.watch(path.join(srcDir, "**/*.scss")).on('all', (event, _path) => {
    console.log("File changed: ", _path)
    sass.render(
        {
            file: path.join(srcDir, "styles/main.scss"),
            outFile: path.join(distDir, "main.css"),
            sourceMap: true
        },
        function (err, result) {
            if (err) {
                console.log(err)
            } else {
                console.log(result)
                fs.writeFile(path.join(distDir, "main.css"), result.css, (err) => {
                    if (err) {
                        console.log(err)
                    }
                })
                fs.writeFile(path.join(distDir, "main.css.map"), result.map, (err) => {
                    if (err) {
                        console.log(err)
                    }
                })
            }
        }
    )
})


mikejav
·
16 Jun 2017